Chino Hills Investment Immigration Attorneys
Serving Investors and Entrepreneurs Throughout California and Nevada
If you are looking to do business in the United States, you will need the appropriate visa. Several immigration strategies may be available, each with its own criteria, advantages, and disadvantages.
At Parikh & Prasad, PC, we have been capably serving the immigration needs of foreign investors and entrepreneurs since 2009. Over the years, Ms. Parikh has helped several investors achieve their American Dream through investment. She is a regular speaker at several international investment forums. Our experienced Chino Hills investment immigration lawyers regularly handle cases involving EB-2 and EB-5 visas, and Mr. Prasad is a board-certified specialist in California. When you come to our firm, we will evaluate your objectives, walk you through your options, and provide the knowledgeable guidance you need to make the process as efficient as possible. You will have direct access to our attorneys throughout our handling of your case, and we can also introduce you to licensed broker-dealers who can help you find the right investment opportunities in the United States.
The EB-5 Immigrant Investor Program
The EB-5 visa is a type of green card offered to foreign entrepreneurs who make qualifying investments in U.S. commercial enterprises. A green card confers lawful permanent residency, meaning a recipient will be able to live anywhere in the United States. If you wish to permanently live in the United States and eventually become a citizen, the EB-5 visa may be the best choice.
How to Qualify for an EB-5 Visa
To obtain the EB-visa, you must invest at least $1,000,000 ($1 million) in a real commercial enterprise based in the United States, and you must be at risk of losing the funds. You may only need to invest $500,000 if your investment is located in a Targeted Employment Area.
Your investment must create at least ten jobs for U.S. workers within two years. (If you invest in a regional center, you may only need to preserve ten existing jobs.) To that end, the EB-5 green card is initially "conditional," meaning it expires after two years. You will receive a non-conditional green card and be permitted to remain in the U.S. if you can demonstrate your investment created (or preserved) the required ten jobs after two years.
You will be required to exclusively work for your investment vehicle while your green card is conditional. Your investment also cannot be passive: You must live in the U.S. for purposes of actively supporting your investment vehicle. However, once you receive a non-conditional green card, you can work for any employer – or not work at all. Your spouse and unmarried children (under the age of 21) can also accompany you to the United States and obtain their own green cards.
Note that this area of law has constantly been evolving and changing in recent times. New investment requirements and minimum amounts are inevitable in the near future.
Our Chino Hills investment immigration attorneys know how to effectively navigate the EB-5 application process. We can help you identify potential investment vehicles and ensure your petition meets all requirements.
---
Call (909) 455-9625 or contact us online to explore your investment options with our legal team. We have offices in Chino Hills, CA, and Henderson, NV.
---
The E-2 Treaty Investor Visa
The E-2 visa is a nonimmigrant visa that allows foreign entrepreneurs to temporarily come to the United States to support a qualifying investment vehicle. If you are a small- to medium-sized foreign business owner who wishes to invest money in the United States, the E-2 visa may be the most practical option. An E2 treaty investor visa is a non-immigrant visa reserved for foreign entrepreneurs of countries that have a Treaty of Trade and Commerce with the United States. It also allows foreign investors to enter and work inside of the United States based on a substantial investment in a bona fide enterprise.
Benefits of the E-2 Visa
The E-2 treaty investor visa allows you to work for your investment vehicle in the United States, and you are permitted to travel in and out of the country.
Your spouse and children (under the age of 21) may accompany you to the United States, and your spouse will be able to work in the country without obtaining a separate visa.
Your children will be able to study in the U.S. without needing to obtain student visas.
Though it is technically a nonimmigrant visa, the E-2 visa can be renewed indefinitely in two-year increments so long as you continue to meet its requirements.
Disadvantages of the E-2 Visa
The E-2 visa does have some drawbacks.
E2 visas are approved for two years at a time which makes the application/extension process slow.
You must exclusively work for your investment vehicle and cannot pursue other employment opportunities.
The E-2 visa offers no path to lawful permanent residency or citizenship.
E2 visas are available only to nationals of countries having investment treaties with the U.S. (See "Qualifying for the E-2 Investment Visa" below.)
Qualifying for the E-2 Investment Visa
The E2 visa minimum investment requirement is that you invest in a bona fide enterprise. By failing to do this, your petition will not qualify. A bona fide enterprise is defined by the immigration authorities as "a real, active commercial or entrepreneurial undertaking which produces services or goods for profit".
To qualify for the E-2 visa, you must:
Be a national of a treaty country. It is not enough to maintain legal permanent residency. Your current passport must be from one of these treaty countries. However, you do not have to be currently residing in a treaty country as long as your citizenship from a treaty country. Many countries are presently considered "treaty" countries, including Argentina, Armenia, Australia, Austria, Bangladesh, Belgium, Bulgaria, Cameroon, Canada, Colombia, Costa Rica, Czech Republic, Democratic Republic of the Congo, Ecuador, Egypt, Ethiopia, Finland, France, Georgia, Germany, Grenada, Honduras, Ireland, Italy, Jamaica, Japan, Kazakhstan, Korea, Kyrgyzstan, Liberia, Luxembourg, Mexico, Moldova, Mongolia, Morocco, Netherlands, Norway, Oman, Pakistan, Panama, Paraguay, Philippines, Poland, Republic of Congo, Romania, Senegal, Slovak Republic, Spain, Sri Lanka, Suriname, Sweden, Switzerland, Thailand, Togo, Trinidad & Tobago, Tunisia, Turkey, Ukraine, United Kingdom, and Yugoslav. This list is not exhaustive.
Be prepared to invest at least $150,000. There is no official investment minimum associated with the E-2 visa – only that the investment must be "substantial." It must be sufficient to ensure the successful operation of the enterprise. The percentage of investment for a low-cost business enterprise must be higher than the percentage of investment in a high-cost enterprise. However, while smaller investments are sometimes approved, your chances of success will be much higher if you can invest a minimum of $150,000.
The investor must have control of the funds. At risk means that the investor is to be irrevocably committed. If you're able to walk away from the investment without losing anything, you do not qualify. The applicant must have already spent the money towards the startup, purchase of a U.S. business, or enterprise. Loans secured with the assets of the investment enterprise are not allowed. The investment must be at risk of being lost due to the business or enterprise being unsuccessful. If you are purchasing an existing business, you should know all there is to know about the business and its counterparts. Learn the all the components of the business and come to an educated conclusion of how well they are doing presently and how successful the business is projected to be.
Invest in a real commercial enterprise. A real operating enterprise means that the enterprise must be offering a tangible good or service. Examples of these enterprises are restaurants, retail stores, medical offices, etc. Speculative or idle investment such as real estate investments, undeveloped land, or stocks held by an investor who has no intent to direct the enterprise does not qualify. Similarly, uncommitted funds in a bank account or similar security are not considered an investment.
Your investment must not be "marginal." A marginal enterprise will not project enough return on investment to make a significant economic contribution. The enterprise must generate significantly more income than just to provide a living to the investor and family, or it must have a significant economic impact in the U.S.
Travel to the United States to "direct and develop" the investment vehicle. Your investment cannot be "passive." You will either need to prove you own 50% of the commercial enterprise or demonstrate you have some level of significant operational control as a supervisor, executive, or employee with specialized skills. If the applicant is not the principal investor, he or she must be employed in a supervisory, executive, or highly specialized skill capacity. Ordinary skilled and unskilled workers do not qualify. The government will not grant you an E2 visa if they don't believe you play an important role in the enterprise.
For more information read our E-2 Visa Information blog article.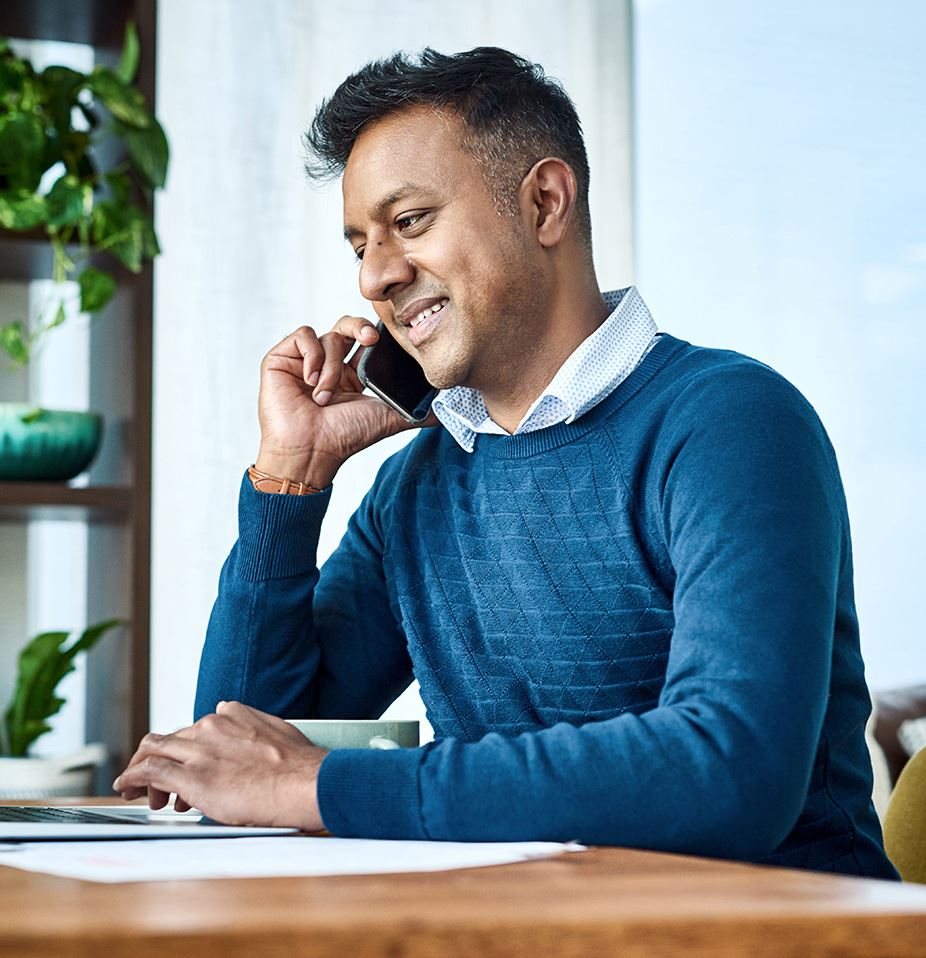 Obtaining an E-2 Visa Through Grenada Citizenship
Many immigrant investors encounter procedural or eligibility-related obstacles when seeking E-2 or EB-5 visas. You may be interested in the E-2 visa but discover you are not a national of a treaty country. You may also have applied for the EB-5 green card, but, if you are from India, China, or Vietnam, you may be waiting for several years or more for a visa to become available.
If you find yourself in one of the above scenarios, you may still be able to come to the United States on an E-2 visa within a matter of months. Our relief strategy involves becoming a citizen of a treaty nation. Of the current treaty countries, Grenada tends to be the most suitable for this purpose due to its flexible and efficient citizenship-by-investment (CBI) program.
Under Grenada's CBI program, you can become a citizen by:
Making a qualifying contribution to the country's National Transformation Fund
Participating in the Section 11 program, which involves purchasing real estate in an approved project or buying shares in an approved investment company
As a Grenadian citizen, you will receive a passport that allows you to travel visa-free to 140 countries. You may also benefit from a favorable tax structure. Most importantly, you will now potentially be eligible for the E-2 visa if you were not previously a national of a treaty country.
For more information read our E-2 Through Grenada and U.S. Visa Options for the Self Employed or Entrepreneur blog articles.
U.S. Citizenship and Immigration Services

U.S. Department of State Travel Website

U.S. Department of Labor , Employment & Training Administration