Chino Hills Naturalization Attorneys
Proudly Helping Immigrants Become U.S. Citizens in California and Nevada
Many immigrants hope to eventually become United States citizens. Only lawful permanent residents, also called green card holders, will be eligible for naturalization. Prospective citizens must also meet several other criteria.
At Parikh & Prasad, PC, we are committed to helping immigrants achieve their American Dreams. Our Chino Hills naturalization lawyers have a decade of legal experience and are well-versed in how to efficiently navigate the citizenship application process. We will walk you through what the naturalization process entails, and you will have direct access to our attorneys throughout our firm's handling of your case.
What is Naturalization?
The process of naturalization involves granting U.S. citizenship to a lawful permanent resident who meets the requirements outlined in the Immigration Act and Nationality Act (INA).
Am I Eligible for Naturalization?
You must have a green card before you can contemplate applying for U.S. citizenship. Most immigrants obtain green cards through employment, family sponsorship, or investment. If you do not yet have a green card, our firm can help you explore your options.
Once you have a green card, you must also meet the following requirements before applying for naturalization:
You must maintain several years of continuous and physical presence. Generally, this means you cannot leave the United States for more than six months at a time or go abroad too often before becoming a citizen. If you received your green card through marriage to a U.S. citizen, you can apply after five years. Otherwise, you will most likely need to live in the United States for at least five years as a lawful permanent resident before you can apply.
You must be at least 18 years old. Minors cannot become citizens through naturalization.
You must live in the state from which you will apply for at least three months. If you have recently moved to a new state but meet all other requirements, you must wait until you have resided in your new home for three months before proceeding.
You must be willing to serve in the U.S. military if called upon. You must also be willing to perform civilian service and be willing to defend the U.S. Constitution.
You must register with Selective Service System. This requirement only applies if you are male and lived in the U.S. between the ages of 18 and 25.
You must have "good moral character." In most cases, this means you cannot have been convicted of a felony, a crime of moral turpitude, or any type of fraud.
Exceptions to some of these requirements may be available in some limited circumstances. Our Chino Hills naturalization attorneys can assess your eligibility and advise whether you qualify.
---
Ms. Parikh and Mr. Prasad are experienced immigration attorneys California and Nevada. Discuss your naturalization eligibility today by calling (909) 455-9625 or contacting us online.
---
How Does the Naturalization Process Work?
When you meet all eligibility criteria, you will need to submit your naturalization application (Form N-400) to United States Citizenship and Immigration Services (USCIS). We can help you prepare Form N-400 and ensure it is filled out completely and accurately. Approximately one month after you apply, USCIS will schedule a biometrics appointment. Your fingerprints will be taken, and the agency will conduct a background check.
How Long Does Naturalization Take?
You will then need to wait for USCIS to process your application. This tends to take at least 12-14 months, but various factors can make the wait longer.
Once USCIS has reviewed your application, an in-person interview will be scheduled at your local field office. The USCIS officer you meet with will ask basic questions about the information contained in your application. We can accompany you to this interview and ensure the process is fair.
At the interview, you will also have to pass a two-part exam that evaluates your knowledge of the English language as well as U.S. civics and history. For the English language component, you will need to demonstrate you can speak, read, and write basic sentences in English. The civics portion requires you to answer at least six of ten questions correctly. Fortunately, you can study all questions that may be asked in advance.
If you need help getting a naturalization certificate, get in touch with Parikh & Prasad for a dedicated immigration lawyer near you. Call (909) 455-9625.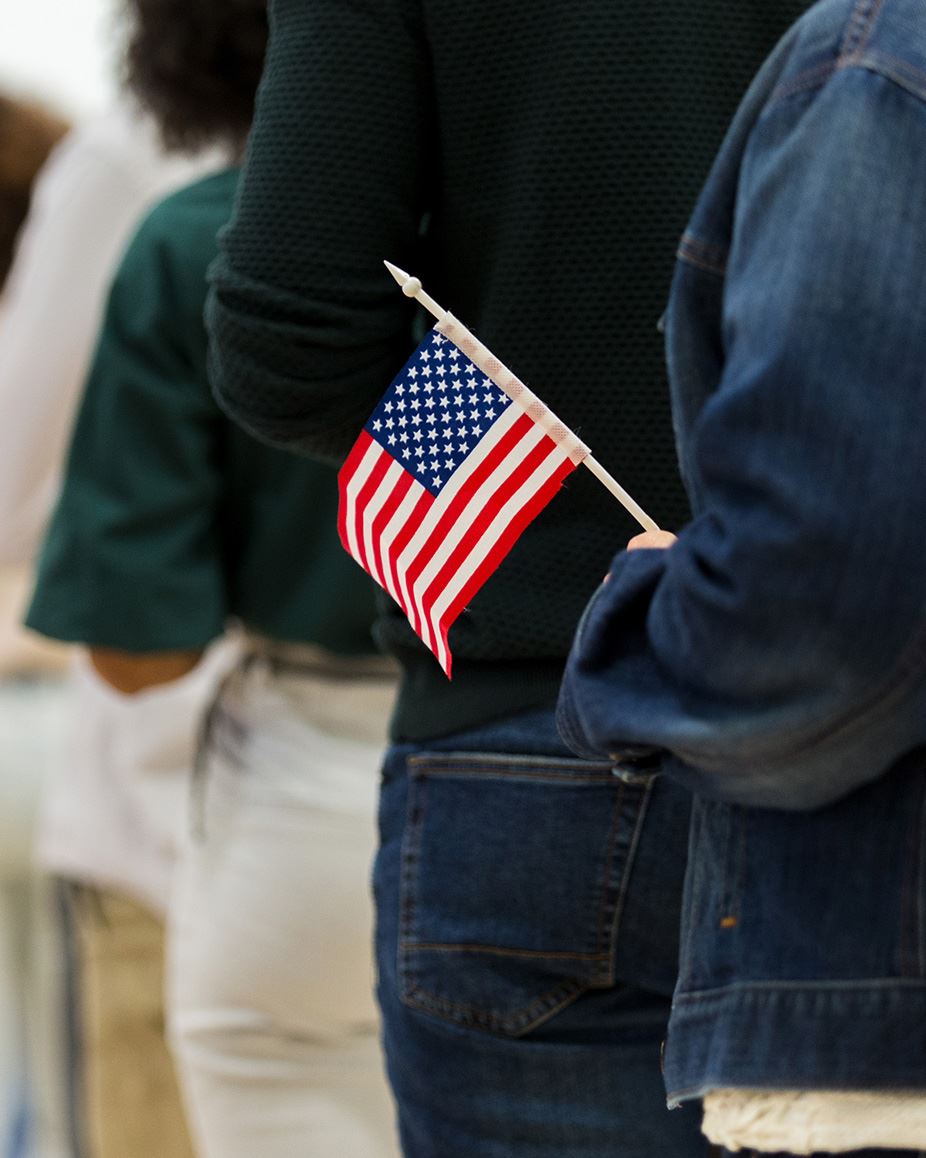 What if You Don't Pass Exam?
There is no need to panic if you do not initially pass any part of the exam. You will have a second chance to retake the portion(s) you did not pass at a later date. We can provide study materials and facilitate practice tests to confirm you are ready.
If you pass all components of the exam and the USCIS officer is satisfied with your interview, they will approve your application. However, you are not a U.S. citizen yet. You must still participate in an Oath of Allegiance ceremony, which will be scheduled sometime after your interview. You must attend and complete this ceremony to formally become a citizen.
Our legal team at Parikh & Prasad, PC is ready to provide the knowledgeable guidance you need when you are attempting to become a citizen. Our Chino Hills naturalization lawyers know how to communicate with USCIS and will advocate for you every step of the way.
For more information read our Activities Permitted as a Visitor in the United States blog article.
If you need help getting a naturalization certificate, get in touch with Parikh & Prasad for a dedicated naturalization attorney near you. Call (909) 455-9625.
U.S. Citizenship and Immigration Services

U.S. Department of State Travel Website

U.S. Department of Labor , Employment & Training Administration